Our vision:
To create a better everyday life for the many people.
Ikano Centres celebrates the diversity that exists in us all, and our Centres reflect this by providing something for everyone, no matter their backgrounds.

Our positioning:
A great place for shopping, leisure, and meeting with family and friends.
Ikano Centres are destinations in themselves, which offer an all-inclusive experience for every generation.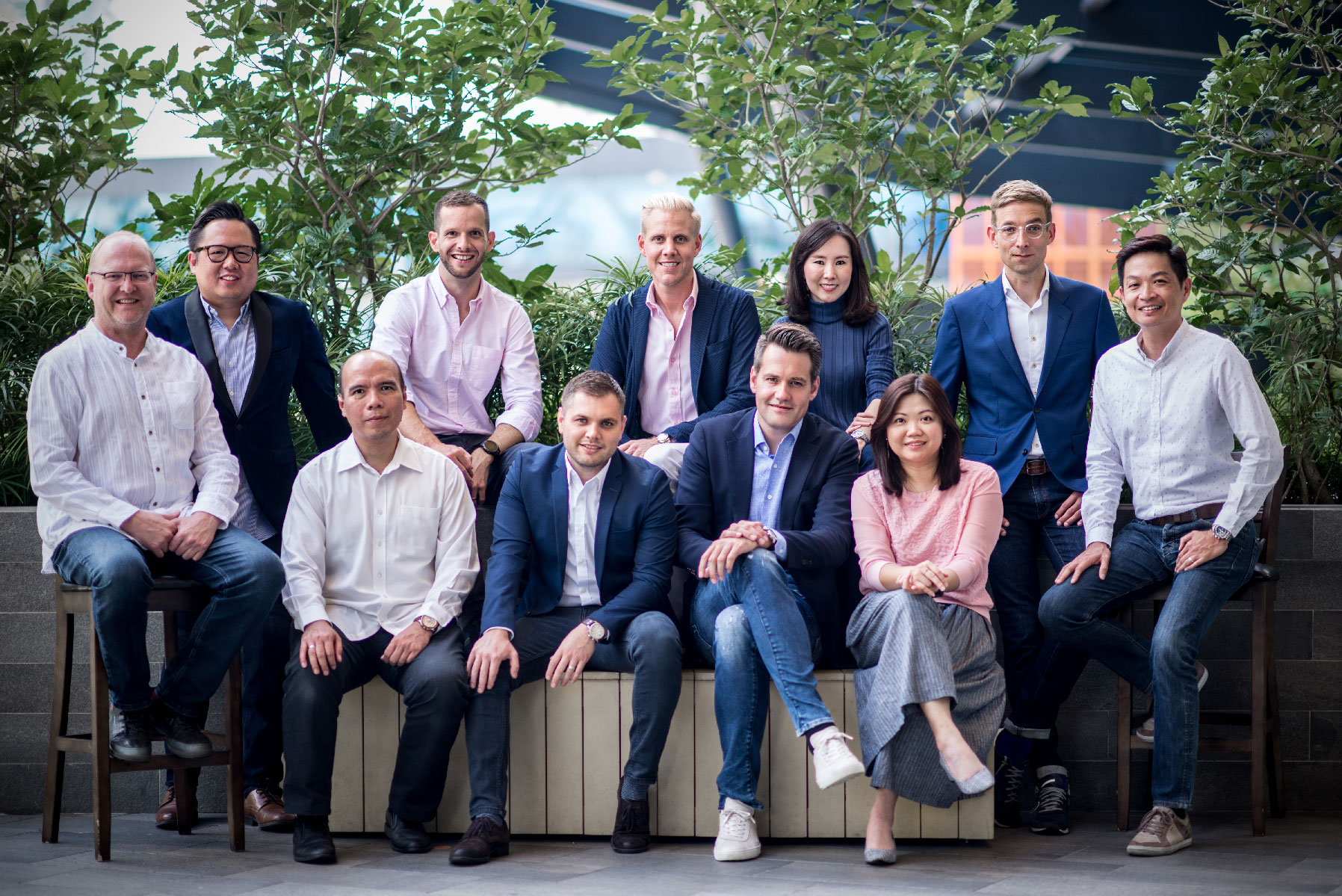 From L-R (Back row): Joakim Hogsander (Centre Manager, Toppen), Andrew Yeoh (Head of Marketing (Shopping Centre)), Christian Dassonville (HR Manager), Christian Olofsson (Deputy SC & MXD Manager), Paphitchaya Suwandee (Centre Manager, Megabangna), Mikael Josefson (Head of Shopping Centre establishment), Shung Yee Ho (Finance Manager)
From L-R (Front row): Mohd Azhan (Centre Manager, MyTOWN), Adrian Mirea (Head of Business Development), Arnoud Bakker (Head of Leasing (Shopping Centre)), Karyn Lim (Centre Manager, IPC)
One Name Across Southeast Asia
Ikano Centres operate under different brand names but all our shopping centres have an important asset in common: they are all anchored by IKEA.  As part of IKEA Southeast Asia, we understand retail, because we are retailers ourselves! We develop land and invest in residential, office and other types of real estate to create vibrant destinations where people can live, work and play. Our shopping centres anchored by IKEA create meeting places that are the heart and hub of the community. Our businesses are part of the larger Ikano Group of companies, owned by the Kamprad family that founded IKEA.  We share a unifying vision: to create a better everyday life for the many people.
By 2020, we will have five meeting places under our management.  With our newly launched Toppen in Johor and expansion of the first phase of our shopping centre in Penang, we are also building on the success of Megabangna in Thailand by developing a Megacity that includes a kids entertainment area, apartments, a school, hotels, offices and more.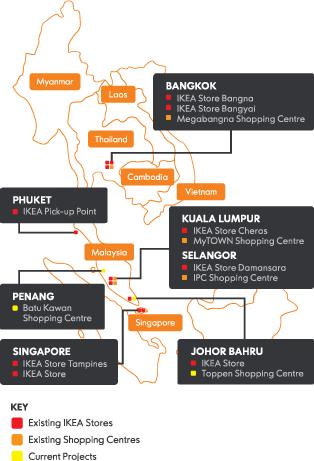 All shopping centres operated by Ikano Centres are anchored by IKEA. Worldwide, IKEA has proven to bring in more than 5 million visitors a year, and extends the shopping centres' catchment up to 90 minutes.
By partnering with Ikano Centres, we offer you a proven strategy for success founded on extensive international experience and a deep understanding of modern consumers, with the powerful presence of the IKEA brand as a constant.